Thank You for Attending our Talk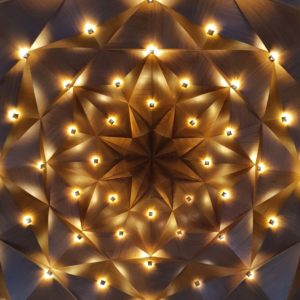 Thank you all for attending Jung and the Recovery of the Religious Attitude and Function given by Les Oglesby.  We do hope you enjoyed it.
We would love to hear your views on the talk and on these presentations. Please send your feedback to: guildofpastoralpsychology@gmail.com or send us anonymous feedback using the form below.
Welcome to The Guild of Pastoral Psychology's website.  If you are not a Guild member please have a look round.  Members have access to our library of almost 1,000 talks, papers, and audio recordings dating back to 1938, and can attend our webinars and live events at reduced cost or for free.
Les Oglesby spoke to the Guild  in 2014 on the subject God's Involvement with Evil: Jung and Balthasar – a dialogue.  Guild members can follow the above link and listen to the recording of the talk or read the Guild paper online.  A major work on the same topic, C. G. Jung and Hans Urs von Balthasar : God and evil – A critical comparison is published by Routledge and is available from Book Depository.
Today's talk was recorded.  Once it has been edited we will make the recording available to everybody who attended.  We'll send an email as soon as it's done.
The Guild's next webinar is our Summer Conference to be given by Donald Kalsched on  Friday 28th and Saturday 29th August 2021.  Times and details of the programme are still to be finalised.  If you wuld like to be kept informed about Guild events, including when booking for the Summer Conference opens, please sign up for our monthly newsletter.
We look forward to seeing you at a webinar again.