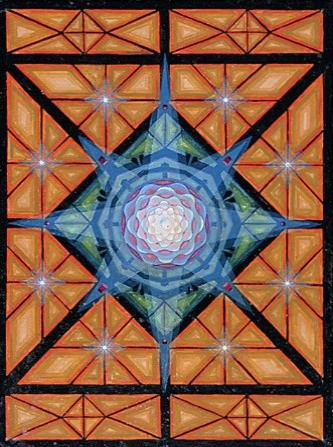 The emerging scientific understanding of unified reality, the human psyche, and Jung's symbolic life
Notice: This event is not booking at the moment (see below).
This is a one day conference in association with the C.G.Jung Club, London.  In 'The Symbolic Life' Jung maintained that the human psyche needs reference to the Eternal and the perceived sanctity of symbolic rituals and sacraments, both for mental well-being and as a means of making sense of the world. Yet secular perspectives describing reality as dualistic and merely materialistic in nature have since gained prominence, at the expense of such symbolic perceptions.
This fragmented understanding of the world is both unsustainable and, as the latest scientific evidence shows, innately wrong. Our entire Universe is not only fundamentally inter-connected but emerges from nonphysical realms of causality. Reconciling with Jung's perceived need for human wholeness, this participatory day will explore how understanding, experiencing and embodying the unity awareness of this scientifically based breakthrough of unified reality, has the potential to heal our collective psyche and transform our relationships with ourselves, each other, our planetary home and the whole Cosmos.
Jude Currivan, Ph.D., is a cosmologist, planetary healer, futurist and author. She was previously one of the most senior business women in the UK, as Group Finance Director and Executive Board Member of two major international companies. She has a Master's degree in Physics from Oxford University specialising in quantum physics and cosmology, and a Doctorate in Archaeology from the University of Reading, researching ancient cosmologies. She has travelled to nearly 80 countries, worked with wisdom keepers from many traditions, and been a life-long researcher into the scientific and experiential understanding of the nature of reality. The author of 6 books, the most recent the Nautilus award-winning The Cosmic Hologram, she is a member of the Evolutionary Leaders Circle (www.evolutionaryleaders.net) and lives in Wiltshire, England.
www.judecurrivan.com        www.wholeworld-view.org
This is a one day conference in association with the C.G.Jung Club, London and further details and confirmed timings will follow later in 2019.
BOOKING IS NOT YET OPEN