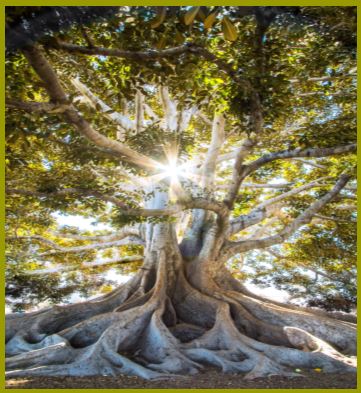 Oxford Conference – "The Tree of Knowledge" NOW SOLD OUT
Notice: Sorry, online booking for this event has now closed.
THIS EVENT IS NOW SOLD OUT
THE TREE OF KNOWLEDGE
Celebrating the 80th Anniversary of C.G.Jung's talk "The Symbolic Life" given to the Guild in 1939
The Oxford Conference this year will be hosting two classically trained Jungian analysts from Switzerland,  Hansueli F. Etter and Jacqueline Dürmüller. This conference will be a celebration of the Guild's 80th Anniversary and the talk  'The Symbolic Life' given in 1939 to the Guild by founding patron Carl Gustav Jung.
Hansueli Ettter will explore how Jung's discovery of the archetypal aspect of the symbolic life of our central myths speaks to us now as individuals and in our collective behaviour. In 'The Tree of Knowledge and the Temptation of Eve' he will use a recently restored 16th century depiction of the creation myth to explore how the theologians' concentration on dogma has obscured the tremendous significance of Eve's decision to pick the apple from the Tree of Knowledge. In his second talk 'My Soul- where are you?' he will explore the tension between knowledge and wisdom.
Jacqueline Dürmüller  takes as her starting point, a quote from Helen Luke "When great symbols lose their content and their meaning for us, we are in danger of losing our soul."  (Helen M. Luke, Woman ,Earth and Spirit, The feminine in Symbol and Myth, The crossroad, New York 1981, p. 41). Jacqueline explores symbolic meaning and loss of soul through two talks: the first, prompted by her own dreams, 'Marie-Louise von Franz, healer and spiritual guide: Encounter with the Soul': the second, drawing on her experiences in education and child therapy '"Why are we so aggressive?" Children in distress: finding guidance from inner images'
Format of the Conference and Pricing details
The Oxford Conference is essentially a residential conference to encourage collegial reflection and discussion. The speakers will each give two talks, as described above, and there will be opportunities for small group discussions. It is possible to book a non-residential option for the whole conference or a single day visitor ticket for the Saturday – when you will hear both speakers each give one talk.
Featured Image: Jeremy Bishop on Unsplash
Cancellation Policy
Cancellation received prior to 30th July 2019, 100% refund (minus £10 admin cost). 
Cancellation received prior to 19th August 2019, 50% refund (minus £10 admin cost).
No refunds available after 19th August 2019.